INSBYTECH is a professional Software Development, Digital Learning, Software Testing, Consulting and Staffing Company specialized in Agile Software Development for Web & Mobile applications, Product design & development, eLearning Solutions, and Digital Transformation. We provide all our services across the world for both SMEs and big companies. We empower our customers with the best technology solutions, services and deep domain expertise to get maximum business benefits. Our approach is to walk the extra mile to make sure that our customers are happy. We ensure total customer satisfaction.
We provide 24×7 consulting services to our customers across the globe for Project Management, Product Management and Cloud Infrastructure Management. We have industry experts and professionals who understand your requirement better and own the responsibilities to manage your team and infrastructure in an efficient way to maximize your ROI.
We take pride in every solution that we have developed and joy at the accomplishment of every client we have helped. If there is a way where we can support you meet your technical goals. Don't hesitate to drop us a line.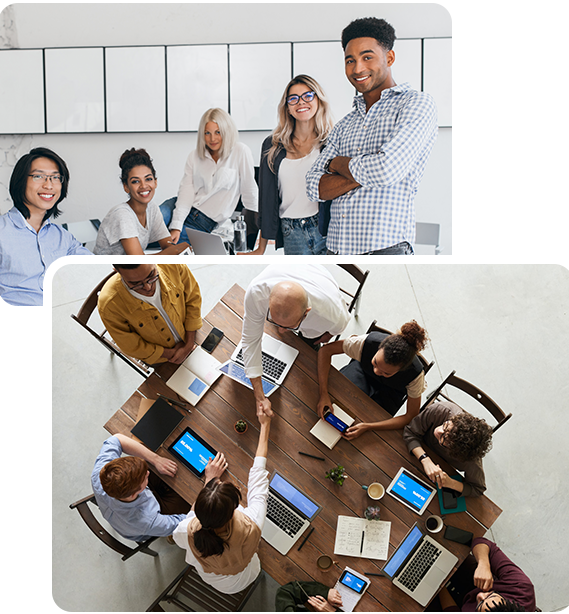 Our Team and Solutions are Inspired By Technology
We are thankful to Insbytech for delivering our product in a given time frame. I appreciate you and your team for involving us regularly and making this outstanding product. Our Sales and Marketing team are very happy. I am happy to pass this compliment to you and your team.

All the Best !!!
You discussed every single detail to make sure the success of this project. Your deep technical expertise, excellent project management, tracking, and ability to deliver and adapt our project requirement so quickly, make you a favorite and trusted technical solution partner for us.



Good work, as always.
We congrats you and your team for their excellent understanding, solution and delivery of our web and mobile apps requirement. Our Product and Management team are extremely pleased with the final demo seen today, and thank you for your speedy work and all you support.

Good Luck Team!!
Really great work done by you and your team. We know that our LMS project was very challenging and we really appreciate all your efforts to support us in completing and making this live in this year. Both Web and Apps are fantastic and a lot of really positive comments on the look and feel.

This is truly above and beyond.